Wally Bowen has had a lifelong passion for music and the ownership and operation of a small music store in Yerington, Nevada, which expanded his musical interests beyond his early influences of 60's folk, rock and country rock. In 2008, Wally was asked to host a music show for the local radio station, KSVL. He named it "What a Long Strange Trip It's Been". He also hosted another show called "The KSVL Music Hour", which features a different artist or group. Wally and his wife, Lisa moved to Oregon in 2014. Wally joined KOCF in the summer of 2015, bringing his shows to local audiences. He is proud to host his 2 shows on KOCF, "What a Long Strange Trip it's Been" and "The KOCF Music Hour". Wally has also volunteered to be the Music Director of KOCF.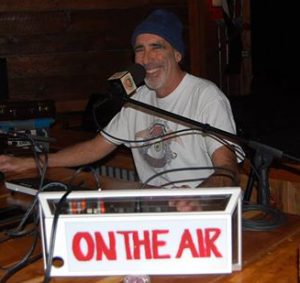 Andy Goldfinger has a long musical history on and off the air. AG has been fortunate to interview the likes of Graham Nash, Ian Anderson, Vince Herman, Joe Bonamassa, Paul Barrere (Little Feat) and David Lindley just to name a few. AG spent most of the 1980s at KCSN FM in Los Angeles hosting the critically acclaimed Valley Rock Shift. He has been involved with several charities through the years, producing shows for the Amyotrophic Lateral Sclerosis (ALS) Association, Richie Hayward Benefit II, as well as hosting the Merry Minstrel Circus and Holiday Gathering at the Troubadour in Hollywood to benefit L.A. high school students and the Tazzy dog rescue fund. In 2017 AG became Program Director at KOCF, in addition to hosting Music Gumbo Monday & Friday at 6pm. It's all the colors of the rainbow. Each show is a veritable potpourri of musical comestibles. AG also hosts the Jazz Café Wednesday at 4pm LIVE from Whirled Pies in Downtown Eugene.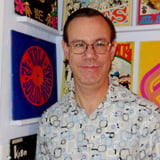 Randy Painter has been the control room operator for Lane Community College's cable TV channel since the late-1980s. He has a background in audio production in both the field and studio. His radio experience comes mostly from a hobby, "DXing," the art of receiving long distance stations. He has been building mix tapes and CDs for decades. Randy also "gets his kicks" on old highways and quirky roadside attractions. His show, "Radio Archive," is derived from mostly unedited vintage recordings of music radio, the kind most of us grew up with. It's "old time radio" for boomers. Randy is taking his control room experience and television automation background and has volunteered to be the KOCF Operation Director.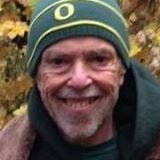 Marshall Peter, a 4-year horse in the KOCF stable, has loved playing music for friends ever since high school and was always expected to provide the soundtrack for events ranging from the typical to the truly dissociative. His musical tastes and collection are all over the place with a strong representation of blues, garage bands, psychedelia, oddities, soul, and jazz. His show, "Jumpin' In and Out of the Blues", dials in precision strikes from this eclectic mishmash to deliver consistent aural pleasure. Marshall, the founder and Ooh Papa Dida of Falafelism in the early days of the Oregon Country Fair, enjoys disc golf and community activism when he's not planted in front of a microphone or soaking up great live music.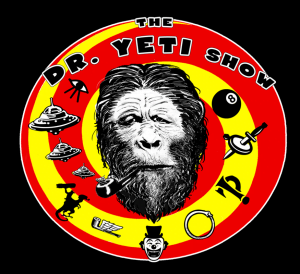 The Dr. Yeti Hour of Alien Invasion Power
Surf the InterGalactic Psychedelic Wave with the Dr. Yeti Show's eclectic mix of Music From the Future! The show is locally grown, organic and grass fed with a creamy nougat center…Satisfaction guaranteed or your money back!
Executive produced by Col. "Jack" Codini V.H.B. 273 an ordained Silverback Minister in the Church of the Subgenius and sponsored by Karmic Time Travelers © and Dean's House of Gluten Free Tires. To learn more click here!
Jim Petty (Jay Dee) has a love of radio broadcasting and what it can do that has eclipsed his life. He was the first student to sign up and obtained a 1st Phone License at the Portland "Ron Bailey School of Broadcast. During school he worked at KUPL in Portland and then a three year gig at an AM station in the upper Willamette Valley. Unable to get a radio job in Boise Jim took a job at a bank that was supposed to last about three months and ended up spending 30 years in the finance industry and retired. Then he met this crazy man (Wally Bowen, The KOCF Music Hour) who was helping start a community radio station ( KOCF-FM) . Jim asked if he could do a show on the music of his life and Wally said sure, send me a sample. Jim did and that's how "Play It Again" came about.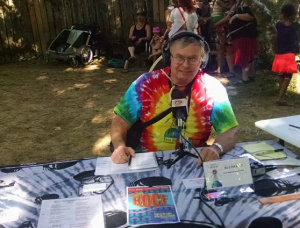 RC "Chris" Stilwell did his first radio show at a student station when he was 14. Several years later he attended the Ron Bailey School of Broadcasting in San Francisco, and began as a volunteer at KPOO. He then worked at KERR Salinas for a few months, then secured a regular job at KTIM in San Rafael from 1972- 1974. After moving home to the Eugene area in 1976, he did short stints at country KEED, and sales at KZEL. In the early 90s he teamed up with Gerry Kemp to do The Vetshow on KAVE. A resident of the Fern Ridge area since 1979, he volunteered for KOCF to play the kind of "Free Form" radio that made FM popular in the '60s. He considers it an honor to be working with the talented, dedicated air & support staff of the station, and to serve the various segments of this area he loves.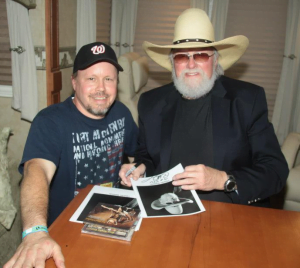 Stu Burgess grew up in West Eugene and went to Churchill, then went to Southern Oregon University. He is graduate of KRVM and Jefferson Public Radio and has a degree in communications. Stu has taught at Elmira High School on and off since the early 2000s. He is a strong believer that student produced broadcasting is one of the most creative and unfolding processes a teacher can be involved in. So, as a teacher, he created a low power radio station and student run cable channel at Glendale High School, in southern Oregon were he worked for 10 years. After returning to Elmira HS he created a radio class and is working with students daily to teach them broadcasting. Falcon Radio is on the air five days a week. Besides his involvement with teaching high school students radio Stu produces two radio shows each week. The Golden Days of Radio, a look back at the early days of radio and Country Comfort, contemporary country music at its best!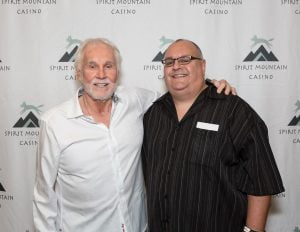 Ryan West started in radio in high school at KRVM. After high school he worked at numerous stations in the Eugene/Springfield area. In January of 1993 he started at New Country 93, at that time was a brand new country station. In 1996 he made the switch to TV. Ryan produces a video version of Country Comfort which has been on the air for over 20 years. Country Comfort currently airs on KWVT in Salem, Oregon. Thanks to his childhood friend, Stu Burgess, he has been given the opportunity to start volunteering at KOCF co-hosting the radio version of Country Comfort. Producing Country Comfort has allowed Ryan to meet and interview some of the best country music stars such as Kenny Rogers, (as seen in the photo above) Rascal Flatts, Terri Clark and so many more.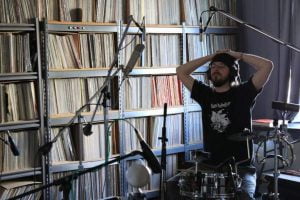 Sean Cummins got his start with radio sitting on his grandfather's knee and exploring the world of amateur radio. After a little dabbling during his teen years, he got his own radio show on KCSC while in college. After a couple years with KCSC in, Chico CA, followed by another break, Sean ended up working with KZFR as a board member for two and half years, serving as secretary of the board and chairing the personnel committee.Years later, Sean wound up in Oregon, where he's been doing Reverb for KOCF since winter of 2018, and Soundsystem since winter of 2021. A lifetime lover of music, Sean also played drums in several bands over an 8 year span, recording several albums and EPs, touring the U.S. three times, the West Coast several more times, and Europe once. He also moonlighted as a concert promoter for about a decade, ran a concert calendar website, and has written music columns for local newspapers. Sean is now serving as Station Manager for KOCF.
Mother Cell Radio, with Ruth Wilder: I am Ruth Wilder, I host Mother Cell Radio, a time to hold space for Mother Earth through music and ponderings, with occasional interviews. I've been putting playlists together since I was a child. I went to U-32 high school in East Montpelier, Vermont , they had a radio station that I held a time slot for. It also gave me class credit! I found something that I was passionate about. That radio show helped me find my voice. When I was living in Stone Lake, Wisconsin, I randomly turned the dial and found WOJB, Community Radio from Reserve, Wisconsin. I heard a rendition of "Sleepy Maggie" by Ashley MacIsaac, with some Gaelic vocals by Mary Jane Lamond and life changed in a wonderful way. I heard a shout out on air at WOJB for dj's , was trained and licensed. I hosted a weekly program for two years and then was hired full time job as producer at the station. The station was owned by the Lac Courte Orielle band Of Ojibwa and was the largest native owed station east of the Mississippi. That job was a gift for my heart. I left that dream of a job to move back home to Vermont. Moving back to Vermont in 2002, I immediately contacted the local community radio station WGDR, Goddard College Community Radio and got trained for broadcasting there. I hosted the Wilder Show from 2002-2012, and was hired by the station as assistant operations manager from 2007-2012. I also produced a show for another local college during until from 2012- 2015. I held down a commercial radio dj slot, but found it lacking in everything but free tickets to shows. To me, it feels as if the commercial aspect takes away the art and that is why I love community radio. Thank you for having me in.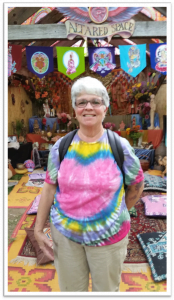 Lisa Bowen began in radio at KSVL in Yerington, Nevada in 2010 by writing and hosting the KSVL Community Calendar. She joined KOCF as the host of the KOCF Community Calendar in 2015. Lisa is currently the voice of many of KOCF's station ID's, Promos and Underwriting spots.
Mike Meyer: Mike Meyer has been a public radio dj for 40 continuous years and also a concert producer for 4 decades. He is a board member of WOW Hall and a social worker. Mike has extensive experience with programming folk, blues, bluegrass, world, jazz, poetry, rock, Americana, swing, and many other forms of music. Mike was voted "best dj" by the Eugene Weekly poll in 2001 and has also produced and MC'd dozens of music festivals.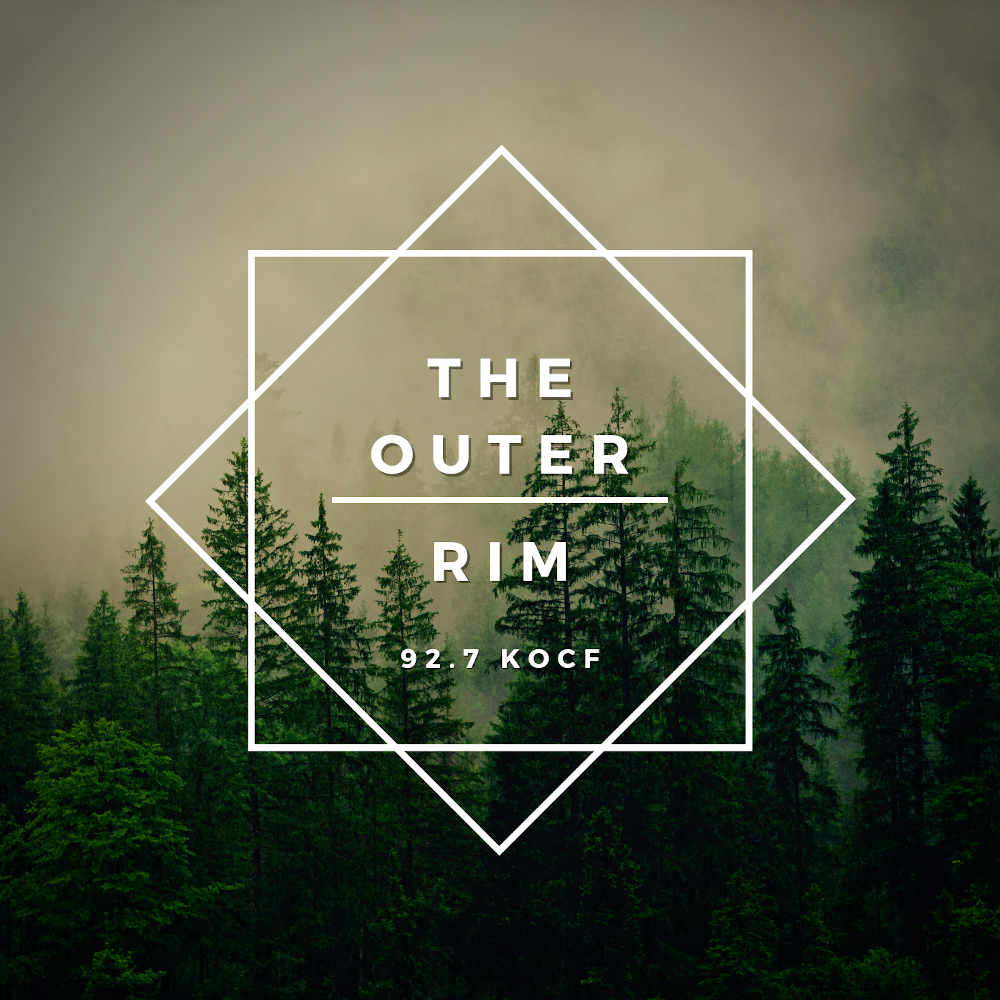 The Outer Rim, with JAC: The Outer Rim is a free-form radio program. The show features a wide variety of music selected by Joshua carefully curated for each airing. Using Indie rock and related genres as a springboard into a diverse mix of music from a variety of international genres and artists. For example, audiences might hear Alt-J or Ingrid Michaelson immediately followed by Algiers or Vagabon. The program puts a heavy emphasis on the indie scene across music genres with the mission of broadening listening horizons.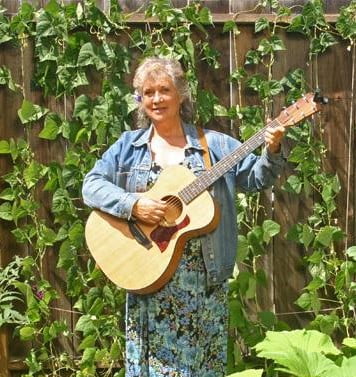 The Celtic Music Hour, with Marilyn O'Malley: Hosting the Celtic Music Hour as of August 2021, Marilyn O'Malley is a seasoned Celtic vocalist who had Irish bands in: Portland, Oregon; Olympia, Washington; and Sonoma County, California. She also reviewed Celtic music for Reed & Chanter magazine. She hopes to feature musicians from the West Coast and particularly the Northwest in her broadcasts. Marilyn was raised with her father playing records that filled the house with Irish tenors singing soulful ballads, and she didn't know it impacted her until, at sixteen, a friend asked her why she
always added grace notes to any song she sang. "What's a grace note?" she asked, and soon became aware that her interpretation of songs was greatly influenced by Irish music. "It's in my brain, my heart, my DNA," she says. New to Eugene, she will be seeking local Celtic bands to promote on her show and is especially interested in what younger musicians are doing within the genre. She occasionally plays "rocked
out" versions of traditional music provided what she regards as the "Celtic Essence" is still intact. Marilyn also feels that Irish music often has themes of Social Justice that are relevant today and will be airing such songs as she can.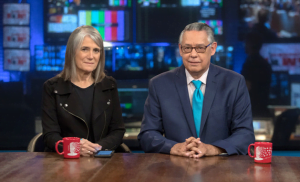 Democracy Now! produces a daily, global, independent news hour hosted by award-winning journalists Amy Goodman and Juan González. Our reporting includes breaking daily news headlines and in-depth interviews with people on the front lines of the world's most pressing issues. On Democracy Now!, you'll hear a diversity of voices speaking for themselves, providing a unique and sometimes provocative perspective on global events. Democracy Now! is broadcast daily across the United States and Canada as well as in countries around the world. Our program is on Pacifica, NPR, community, college and satellite radio stations; on PBS, public, community and satellite TV; and viewed by millions of people online each day. Our headlines are broadcast in Spanish on radio stations across the U.S., Central and South America, and in Europe. As an independent news program, Democracy Now! is audience-supported, which means that our editorial independence is never compromised by corporate or government interests. Since our founding in 1996, Democracy Now! has held steadfast to our policy of not accepting government funding, corporate sponsorship, underwriting or advertising revenue.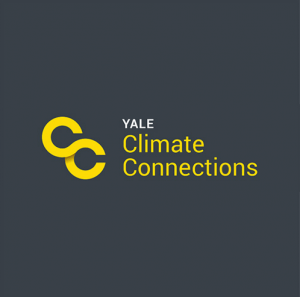 Climate Connections is hosted by Dr. Anthony Leiserowitz of the Yale School of Forestry & Environmental Studies, with original reporting from a national network of environmental reporters and researchers, and with audio production and distribution by ChavoBart Digital Media. The program informs a national radio audience how climate change is already impacting our lives and values as well as "solution stories" about what diverse people and organizations are doing to reduce carbon pollution and increase resilience to climate impacts. The series "connects the dots" between climate change and energy, extreme weather, public health, food and water, jobs and the economy, national security, the creative arts, and religious and moral values, among other themes.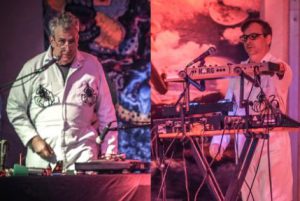 The Rural War Room is a weekly broadcast. International, all genre, unreleased to rare releases, from world premiere to out-of-print. Byron Werner & Donovan Suitt begin their 14th year of world wide weird antics. Both have extensive broadcast radio & production backgrounds with international ties and each has a history of changing the speed of records and playing them backwards, so they paired up right away.